As ever the end of the year prompts a "best of" round up.
I've read 90 books this year (way down on previous years - but due to writing a novel and publishing a short story collection!)
I have only rated 9 as Brilliant - this is a lower percentage than previous years
15 books by women - which is woeful so I will definitely be doing the Discoverability Challenge (1 book by a women new to me with review per month) next year
17 ARCs - which is more than the 1 per month that I said I'd do...
51 bought this year - I need to read a higher percentage off my TBR list
21 as ebooks - this seems to be creeping up year on year
So those Brilliant books?
this census-taker by China Mieville
A masterly novella built more around what isn't revealed than what is revealed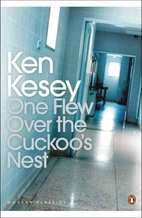 One Flew Over the Cuckoo's Nest by Ken Kesey
A deserved classic that I can't believe I've only just got round to reading this year
A Burglar's Guide to the City by Geoff Manaugh
Since the name of this blog is inspired by BLDG:BLOG you know I'm a fan of Manaugh and this book doesn't disappoint. A history of burglary and architecture, highly recommended.
The Good Immigrant edited by Nikesh Shukla
A collection of essays on what it means to be an immigrant in today's UK. This should be required reading!
City of Blades by Robert Jackson Bennett
Intelligent fantasy and a brilliant sequel
Lovecraft Country by Matt Ruff
This is a fabulous book blending Lovecraftian horror with the experience of racism of the black characters. Reads like a series of novellas.
Unflattening by Nick Sousanis
Like Scott McCloud's Understanding Comics this book seeks to explain and describe the unique nature of comic art. If McCloud's is a Comics 101 this is a masterclass. Highly recommend both.
The Loney by Andrew Michael Hurley
A dark modern gothic tale, does a fabulous job of evoking atmosphere and a thoroughly entertaining read.
All the Birds, Singing by Evie Wyld
A cleverly constructed book that's a compelling character study in two narratives - one moving forwards in time and one moving backwards.
And that's it
I'm currently reading Don Quixote so expect that'll keep me busy til the end of the year...