Andre the giant
by Box Brown
Average
Andre the giant was a wrestler and Fezzig in The Princess Bride and this is Box Brown's biography. Although it does have Andre's life sequentially (light on anything pre-wrestling) it felt very episodic and didn't really have any binding narrative. I was left at the end knowing very little more than I already knew from being semi-aware of him as a wrestler and actor in a film I quite like.
Overall – Just the facts, nothing to bring it all alive
Black Paths
by David B
Good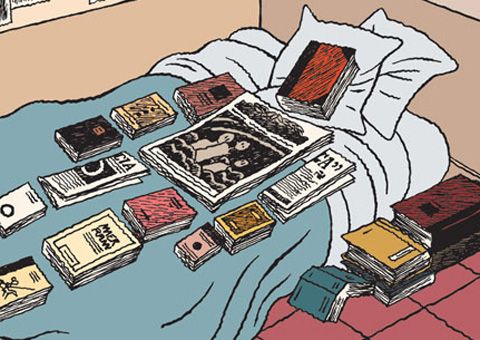 At the end of the first world war a 'pirate' named Gabriele D'Annunzio captures the port of Fiume and declares it an free republic with him as head of state. Meanwhile some former Italian soldiers perform a heist of the spoils that Sicilians have previously stolen, including artwork and a beautiful French singer, with whom one of the soldiers falls madly in love. The art and story capture the mood of the time and is full of revolutionary fervour but a little difficult to follow at times. It's a little muddled and more concerned with painting a big picture than telling a story but the art is, as usual for David B, well executed, if a little busy at times.
Overall – Nice satire with great art
Understanding comics
by Scott McCloud
Brilliant
McCloud's now classic exploration of the art of comics in a comic medium. It explores a definition of cimics (a little more than sequential art but not too much more), the history of comics which takes in things like the Bayeux tapestry, art, iconography, pictures, words, gutters, colour, time and well everything there is to understanding comics. This is a tour de force and pretty much required reading for comics aficionados. I learned a great deal and as the blurb on the back says I'll "never look at comics the same way again." I highly recommend this to those of you who read GN and those who want to but don't know where to start and, well everyone else too. I'll be re-reading this a number of times I expect, to absorb all the different lessons within.
Overall – Required reading for anyone interested in comics.
Red Handed
by Matt Kindt
Average
A series of bizarre whodunnits, all investigated by the brilliant Detective Gould who singlehandedly brings the unresolved cases way down. The crimes are all odd, a woman steals chairs, an art thief cuts his haul into little pieces to sell, a woman steals street signs to put them on a warehouse wall to create a new novel etc. Gould eventually finds that al the crimes are related. The art and words are well executed but in the end it failed to move me, it wasn't as clever as it thought it was and the resolution seemed a bit implausible.
Overall – Competent but not compelling
Discovering Scarfolk
by Richard Littler
Brilliant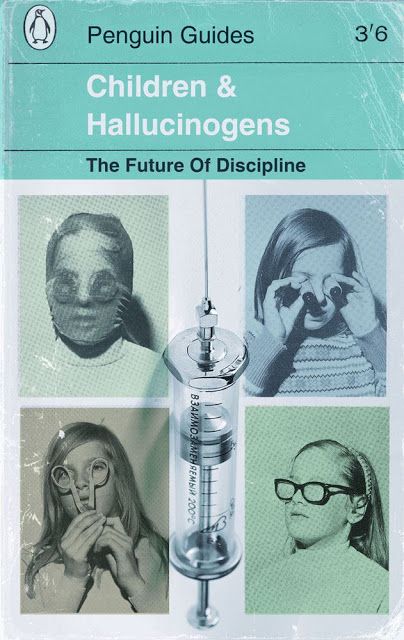 Scarfolk is a small town in Northern England that is stuck in 1979. The author was sent a package, herein called the archive, by one who escaped its clutches, but not without being changed. Richard Littler has been producing a cult blog for some time -
http://scarfolk.blogspot.co.uk/
and this book explores the town of Scarfolk, its residents and bizarre religious practices via the archive. Full of period pictures and a creeping sense of doom arising from office equipment, and some very dubious puns. This is a delightful read that kept me entertained for a period of time where I would otherwise have been suffering the side effects of not taking my lobotomymed.
"Visit Scarfolk today. Our number one priority is keeping rabies at bay."
Take a look at the blog link, that'll give you a good idea of what the book is like.
Overall – For more information please reread this review